Ed Rashed, aka Eddie Rashed, Edward Rashed - Music by Ed Rashed - Big Treehouse Records - Official Website of singer/songwriter Ed Rashed, with lyrics, bio, discography, and information on the CDs Big Book Of Love and Wrong Side Of The Door.

.
B I G ...T R E E H O U S E ...R E C O R D S
.
presents
.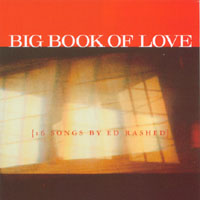 ..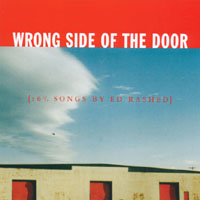 CDs Available at CDBaby.com

.

Digital Downloads: CDBaby
iTunes
and streaming everywhere!


16959

____________________________________________________
Over 175,000 visits to this page since December 19, 2001.

Welcome. Glad to see you here now!
PRIVACY NOTICE - No information is collected about visitors to this site. Feel free to move about the pages!

---
The "Music by Ed Rashed" web site was created on a Mac, which is impervious to most web mischief, but not spam - so...
Please remove spaces in this address to contact - Webmaster @ bigtreehouse.com - ©2001-2017 Edward Rashed.


Background Image: "3 Doors" a tiled detail from the cover photo of the CD Wrong Side Of The Door © 2001 Edward Rashed